Tsvetelina Valkova
O-Tonmeisterin
Tonassistentin
taimex(at)gmail.com
+4915732622044
IMDb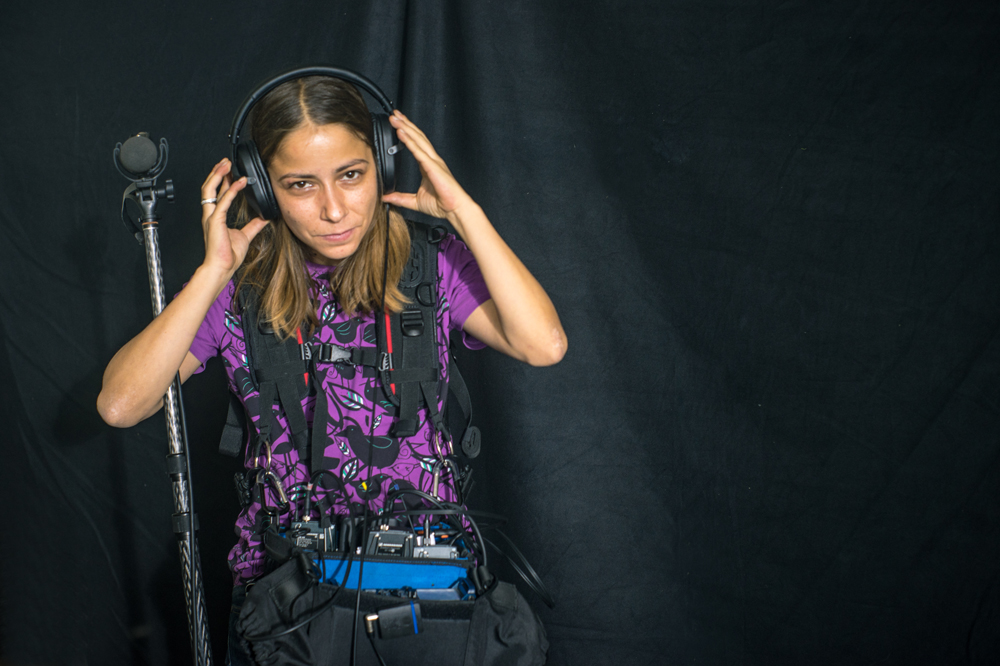 Tsvetelina is enthusiastic and very dedicated location sound recordist from Sofia, Bulgaria and currently located in Berlin.
She moved to London in 2013 to pursue her childhood passion for film, studying practical filmmaking in London.
During her first lessons she fell in love with sound and already knew that this will be her future profession.
After some time, Tsvetelina moved to Berlin to continue her studies in MetFilm School. Since her graduation in 2015, she works as a freelance sound recordist and she loves it.
Since the beginning of her career, Tsvetelina took part in more than 100 projects on variety of sets in different European countries. Her portfolio ranges from student short films to feature fiction films, from documentaries to advertisements.
Tsvetelina is always ready to help you with the sound for your project. If you have any questions about your upcoming film or advertisement, feel free to contact her and see how she can best fulfill your location sound.
Own Equipment: Sound Devices/Zoom, Lectrosonics, Schoeps, Sanken, Cinela, K-Tek, Tentacles
Languages: Bulgarian – Mother tongue | English – Advanced | German – Basic
Filmography (selection)
Effigie – Poison and the city | feature film | sound mixer | R: Udo Flohr | P: GeekFrog Media Llc | D | 2018
Will There Be Enough Water? | short film | boom operator | R: Federico Fasulo | P: Federico Fasulo | D | 2018
Late Fall | short film | sound recordist | R: Matt Cerwen | P: Metropol Films | D | 2017
Mr. Rudolpho's Jubilee | feature film | sound recordist | R: Michael Glover | P: Under The Milky Way/Bright Blue Gorilla's | D / IT | 2017
Die Bombenjäger | documentary feature film | sound recordist | R: Rick Minnich | P: Kloos & Co. Medien GmbH | D | 2015