Antje Volkmann
Production sound mixer
antje(at)volkmann.com
+49 15112941517
bvft | Crew United
Practising professionally since: 2008
Residence: Berlin/Brandenburg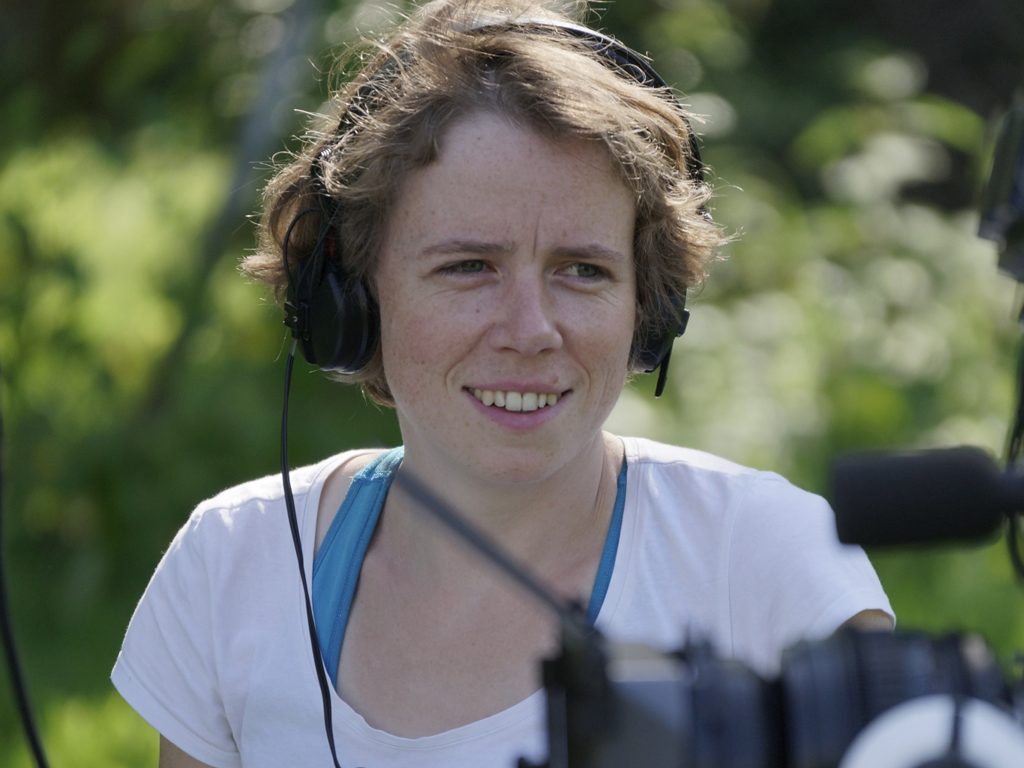 Antje Volkmann is a freelance production sound mixer who records sound for feature films, commercials and documentaries. She gradueded in 2011 from the Konrad Wolf academy for film and television in Potsdam, Germany. Since then she worked all over Europe, in Iran, Canada, China and Brasil for international award-winning documentaries. She has her own recording equipment for feature film, documentary and music.
She also composes music and does sounddesign for theatre productions and works as a music producer, engineer and mixer.
Own equipment: I'm fully equiped for feature film, documentary and mobile music recording (Sound Devices, Audio Ltd. A10, Wisycom, Schoeps, Sennheiser, etc.)
… all you need for a propper location sound.
Languages: German (mother tongue) | English (fluent) | French (basic)
Filmography (selection)
Der Barcelona-Krimi – Entführte Mädchen | TV movie, ARD, Degeto | production sound mixer | R: Isabell Šuba | P: Dreamtool Entertainment GmbH | Spanien | 2018
Dream Boat | documentary feature | production sound mixer | R: Tristan Ferland Milewski | P: gebrueder beetz filmproduktion GmbH & Co | Spanien | 2016
Die Klasse – Berlin '61 | docu-fiction, NDR | production sound mixer | R: Ben von Grafenstein | P: doc.station GmbH Medienproduktion | D | 2014
Achtzehn – Wagnis Leben | docu-fiction, ARD | production sound mixer | R: Cornelia Grünberg | P: 14P | D | 2012
Football under Cover | documentary feature | production sound mixer | R: Ayat Najafi, David Assmann | P: Flying Moon Filmproduktion | D | 2008